Achieved Overall 90 in PTE Academic (84+ in each)
After a long-struggle of 8 months - cleared PTE in second attempt with 84+ score in each component. It has been a long journey, but it certainly turned out to be rewarding at the end.
2021 - 4th Attempt (90 overall)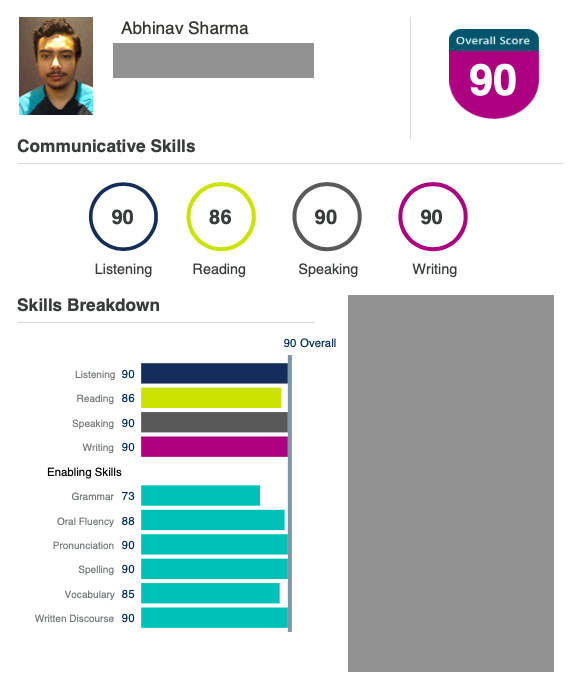 2020 - 3rd Attempt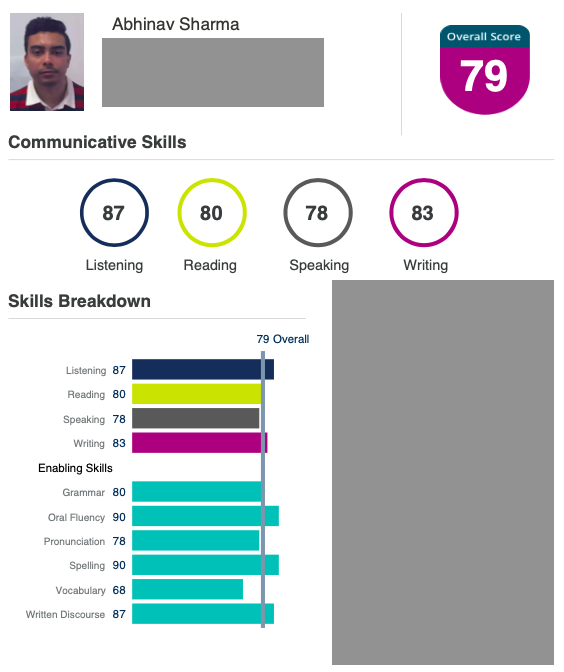 2018 - 2nd Attempt (Score got expired)
I was able to achieve 79+ in each component, but the score got expired and PTE changed the correspondence score due to which 84+ score is now being considered as IELTS 8 band grade.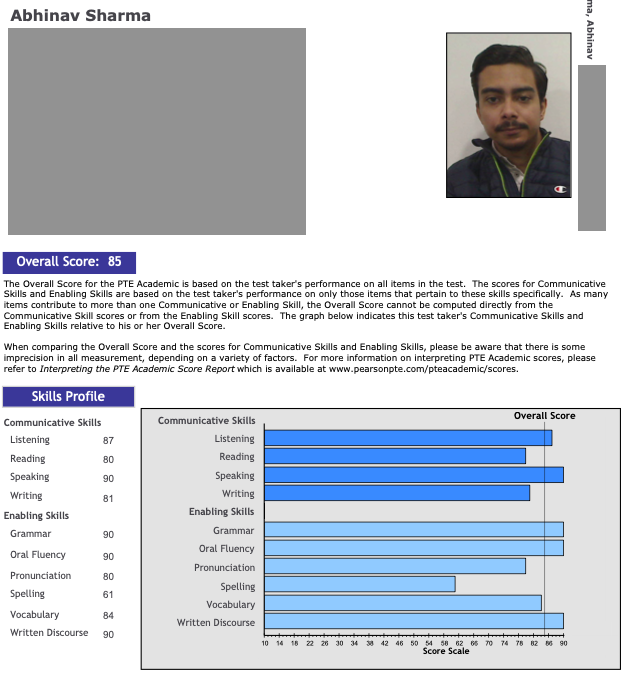 2018 - 1st Attempt